Explanation of Membership Types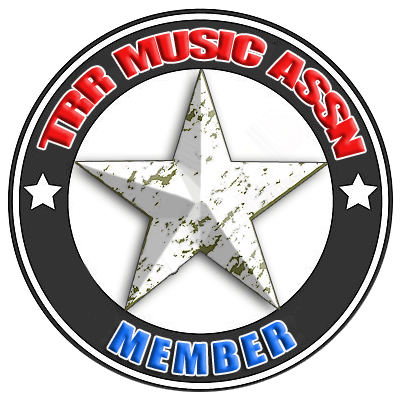 TRR Membership Association Explanation
The TRRMA Awards show is developed to recognize the Texas/Red Dirt artists,  songwriters,  radio stations and other industry standouts for their achievements throughout the year.  The TRR Membership Association is the avenue by which the nominations and voting for the TRR Awards will be interpreted and decided upon from the TRRMA membership.
IMPORTANT:  TO HAVE NOMINATION AND VOTING PRIVILEGES YOU MUST BE A MEMBER OF THE TRRMA ASSOCIATION
Annual Member Fee will be assessed
Membership Categories: Platinum, Gold, Silver and Bronze
Effective November 2022 | EACH MEMBERSHIP COUNTS ONE
VOTE. EVERY VOTE MATTERS – MONEY DOES NOT
1. REQUIRED: You must Define and choose the "CATEGORY LEVEL" that fits your position
---
MUSIC INDUSTRY MEMBERSHIP Category
(sign up as "Music Industry-Other" membership)
If you work within the Texas music entertainment industry be it record, audio, video production or radio/broadcast area, then you are eligible for and should choose the "MUSIC INDUSTRY- Other" membership. To qualify, you must meet the following criteria:
Applicant must submit his/her job description/position within the membership application to be accepted within this category
Enroll for TRRMA MUSIC INDUSTRY- OTHER" membership:
ARTISTS MEMBERSHIP Category
(sign up as "Music Industry-Artist" Membership)
The Association invites all artists and their bands to become voting members of the Association.  To qualify, you must meet at least two of the following criteria:
Artist must meet the requirement criteria designated in the TRRR clarification of a Texas Music Artist.
Artist may enroll up to six band members (band only, no crew)
To enroll for ARTIST membership submit an application thru the "Music Industry – Artist" membership level for each member:
INDIVIDUAL/FAN BASE MEMBERSHIP Category
(Sign up as "Individual/Fan" Membership)
If you do not work in the music industry,  but are a fan of Texas/Red Dirt country music,  its artists and would like to be involved with the Association,  sign-up in the Texas Regional Radio & Music Association (TRRMA),  then choose the Individual/Fan Base Membership level.
First choose "Type" of membership – Platinum, Gold, Silver or Bronze
2. Choose "type" of membership
---
PLATINUM Membership: $250.00
Annual Membership entitles each PLATINUM member to the following association benefits:
Nominations and Voting Privileges
Receive a periodic Association updates and discount opportunities
2 tickets with seating and meals to the TRRMA Awards show
Access to the TRRMA members Facebook group page for exclusive content and offers
One awards show swag bag – must pick up at the show – NO SHIPPING
Meet and Greet with photo with selected artists determined by the TRRMA Board at the awards show
Guest attendance for 2 to the TRRMA Futures Faces show
Guest attendance for 2 to the TRRMA Awards VIP After Party
GOLD Membership: $100.00
Annual Membership entitles each GOLD member to the following association benefits:
Nominations and Voting Privileges
Receive a periodic Association updates and discount opportunities
2 general admission tickets (NO seating or meals included) to the TRRMA Awards show
Access to the TRRMA members Facebook group page for exclusive content and offers
ONE ENTRY to win an awards show swag bag
Meet and Greet with photo with select artists determined by the TRRMA Board at the awards show
Guest attendance for 2 to the TRRMA "Futures Faces show".
Guest attendance for 2 to the TRRMA Awards "VIP After Party"
SILVER Membership: $50.00
Annual Membership entitles each SILVER member to the following association benefits:
Nominations and Voting Privileges
Receive a periodic Association updates and discount opportunities
Access to the TRRMA members Facebook group page for exclusive content and offers
1 general admission tickets to the TRRMA Awards show (NO seating or meal included)
Admission for 1 to the TRRMA "Futures Faces show".
Admission for 1 to the TRRMA Awards "VIP After Party"
BRONZE Membership: FREE – No Charge
– If you choose to become a TRRMA BRONZE member,
You receive ONLY nominating and voting privileges.  ALL votes count!
The Bronze membership DOES NOT include tickets to the awards show, Future Faces show or the TRRMA After Party unless otherwise specified.  Information on how to purchase tickets and/ meals will be advertised on the T3R FACEBOOK PAGES AND WEBSITE.  FOR MORE INFORMATION – log on to TRRMA.NET
Access to the T3R Music Awards show Facebook page for exclusive content and offers